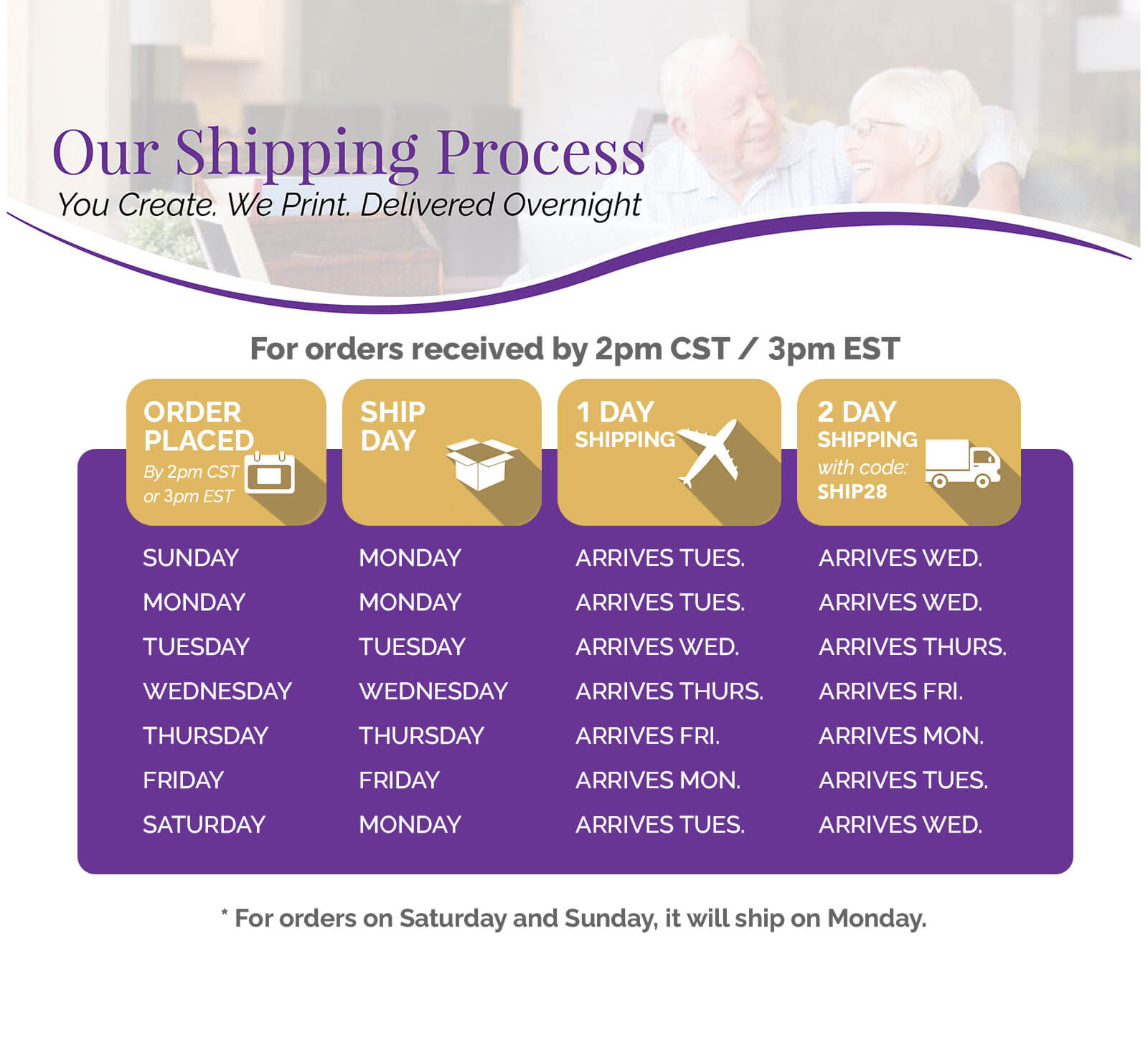 All orders placed by 2 PM CST/3 PM EST on Monday-Friday are printed and shipped the same day 

Orders placed on weekdays after the cutoff time or on weekends will ship the next business day.
Frequently Asked Shipping & Delivery Questions
Can I track my shipment once it is dispatched?

Yes, you should receive an email with tracking information. Please check your spam folder for email confirmation. If you do not receive one, please email our sales staff with the email you placed the order so we can confirm.




If I receive my item with damage due to carrier mishandling, who should I call to get a refund?

Do you offer shipping to Alaska, Hawaii and Canada?
Our Cancellation & Return Policy
Our obituary policy is that your satisfaction is guaranteed or we will give you a full refund.
Can I cancel my order once it's been placed?

If I'm not happy with my order can I return it?

If I receive a defective Item can I get a refund or replacement?